Bring Hope To Your Community
Currently, we are active in Sarasota and Manatee Counties, but if you want it in your county or even a different state we can work together to make it happen. No child should go through school unable to read his or her textbooks. Just contact us.
By 8 years-old most children will decide their future based on one skill – reading. If they are not reading at grade level they will have a 50% unemployment rate for their adult life. Learn to read at grade level and they replace a cycle of poverty and abuse with cycles of hope, empowerment and success. Rocket Phonics, a series of reading games, can bring them to grade level in weeks instead of years. By current standards it's a miracle. For low-income-low-literacy elementary kids its a life-saver.
Complete the form below to kickstart the volunteer process, we'll contact you to walk you through the next steps.

Contact Information
7320 Bounty Dr
Sarasota, FL 34231

(760) 613-8617

info@rocketphonics.com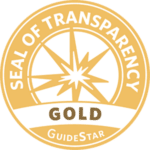 The Rocket Phonics Foundation's mission is to save lives one reader at a time.
Our organization focuses on closing the reading achievement gap through the use of the Rocket Phonics reading program.
We start with a person who cares enough about the children in their community to act. Next, we identify a facility to bring the kids to. This facility can be a preschool, a church, or a combination of both. Then we train the volunteers to play the games the children need.
LEARN MORE ABOUT OUR MISSION
Rocket Phonics Foundation assists in closing the reading achievement gap through the use of the Rocket Phonics reading program. We are a nonprofit whose current focus is literacy for 4 to 8-year-olds. We offer an innovative solution whose results are beyond what seems possible. We bring that solution to early learning environments in your neighborhood be they preschool, after school, or summer school. Our collaboration is scalable so we can support your efforts to expand.

Contact Information
7320 Bounty Dr
Sarasota, FL 34231

(760) 613-8617

info@rocketphonics.com